I found this roaming arounding Ebay, thought I would share with you guys.

----------------------------------------------------------------------------------

Over 20 Hours of UNSEEN Michael Jordan Foundation Video Footage on Professional Video Format from the championship years.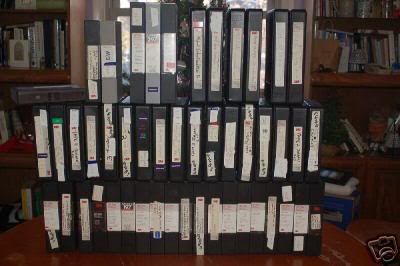 The rarest of the rare, this is truly a one-of-a-kind collection as NO OTHER COPIES EXIST ANYWHERE.

You will get 48 (Forty-Eight) 3/4 SP format original video tapes and the ONLY existing DVD copies IN THE WORLD. There are many jerseys, many cards and lots of balls but this is the only collection of video footage documenting MJ's and his mother's hard work supporting as many as 25 charities through the Michael Jordan Foundation. This footage will be a MUST in ANY true documentary of the greatest basketball player in history. No other video cameras were present when this footage was acquired.




Footage contains:

MJ interacting with children at a number of foundation events

Full interviews with Michael, his father, his mother and siblings

Interviews with dozens of celebrities who worked with MJ and the foundation including Tom Brokaw, Magic Johnson, James Earl Jones, Sinbad, Tom Selleck, Michael Bolton, MC Hammer, Evander Holyfield, George Wendt, Fred Savage, Otis Wilson, Emma Samms, Rob Schneider, Chris Chelios, Mark Harmon, and many, many more.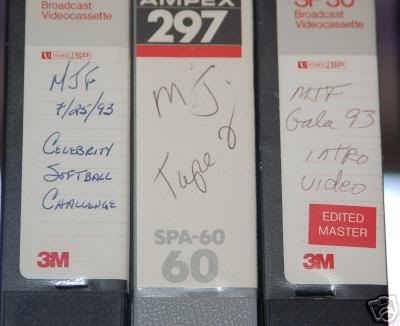 Full coverage of 2 Michael Jordan Foundation Fundraising Events with full performances by Michael Bolton, Anita Baker, Sinbad, Tommy Davidson, Calvin Bridges Gospel Choir and lots of behind the scenes stuff

Full coverage of the Celebrity Softball Challenge (where MJ got the idea to go pro) pitting Michael Bolton, his band and roadies against a celebrity who's who team including MJ at shortstop.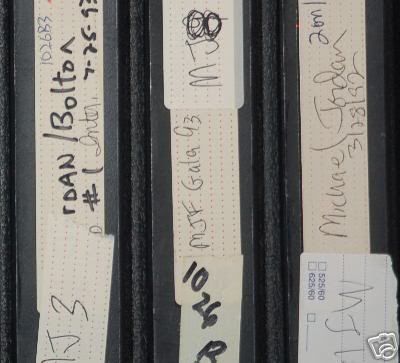 Purchase of these tapes does NOT include rights for mass distribution and those rights would be needed for any non-private viewing, commercial distribution or duplication for the purpose of sale. This collection is for the serious collector or investor with an eye toward having footage that would be essential to ANY serious MJ documentary.

----------------------------------------------------------------------------------

If you really Like Mike and you have an extra $50,000 this collection can be yours.


http://cgi.ebay.com/UNSEEN-Michael-Jordan-Foundation-Video-Footage_W0QQitemZ260199799405QQihZ016QQcategoryZ50133QQssPageNameZWDVWQQrdZ1QQcmdZViewItem

Thank Ebay.com