I caught this guy creeping around Downtown Miami and I just had to pull out the digital camera.

You don't see people rocking the old Jordan Chicago Bulls #45 Champion jersey everyday...

Peep the Jordan jersey on under the Hurricanes jersey.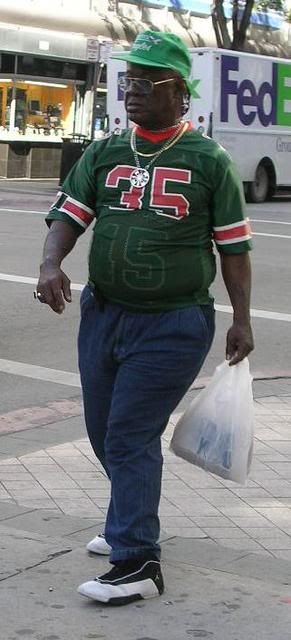 And yes... he is rocking it BACKWARDS underneath a football jersey.

His outfit looks like a fuckin'scoreboard.


"Okay Folks, the score at the half, Miami 35, Chicago 45".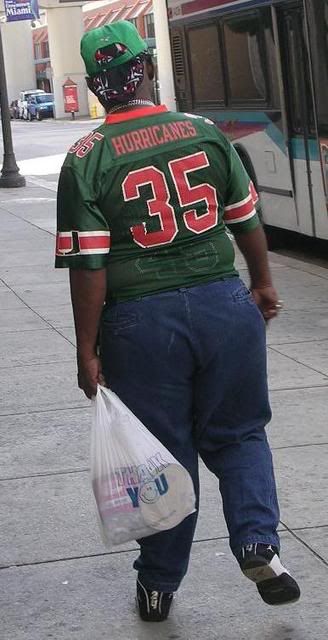 Not to mention the Randy Moss Super Freaks on his feet and the throw back Eagles Starter cap.

Oh and I almost forgot...

He had a fuckin' Rim on his chain.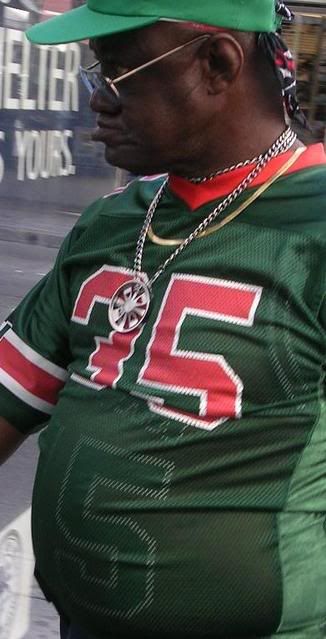 If that's not funny, I don't know what is.