I won't say I told you so...
But I saw this coming from a mile away.
Here's Wade's thoughts on signing with Jordan Brand.
''For me, the move to Jordan Brand is a dream come true,'' Wade said in a statement released by Nike. ``As a kid, I grew up on the south side of Chicago idolizing Michael Jordan and have worked hard to achieve the same success that he's had on the court. I have enormous respect for this brand and all that it stands for. I'm humbled to be a part of the Team Jordan family and I'm looking forward to a great future.''
Here's a few pictures from an older post "48 Hours of Intense Heat" where D. Wade showed up to a meet n greet outside the Triple A rockin the CDP AJ IV's.
I honestly think he would have been better off with a NIKE contract like Lebron & Kobe, but its way better then Converse.
Can't wait to see what his first shoe under the Jordan Brand looks like.
I did a post "Sign of the times" about D. Wade Originally posted on 11/16/07, I was lucky enough to be at the American Airlines Arena for the filming of one of Dwayne Wade's Converse commercials.
I was hoping to see Spike but it he didn't film this one.
Here is video of the commerical.
Here's a few pictures I took during the 2 day shoot at the American Airlines Arena.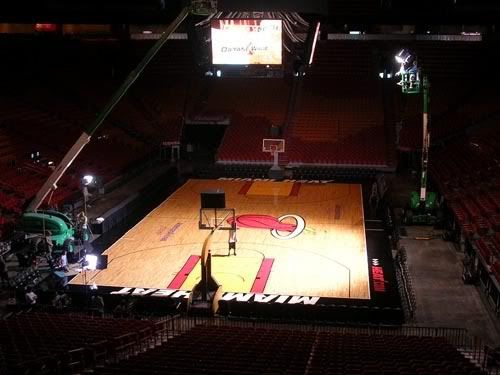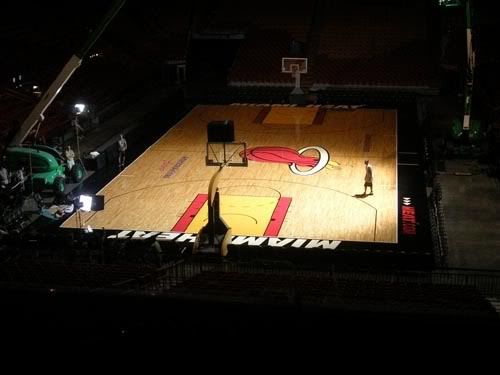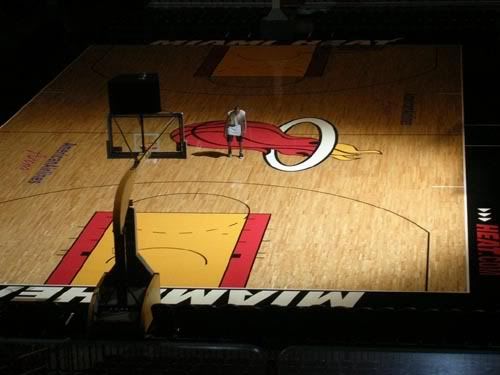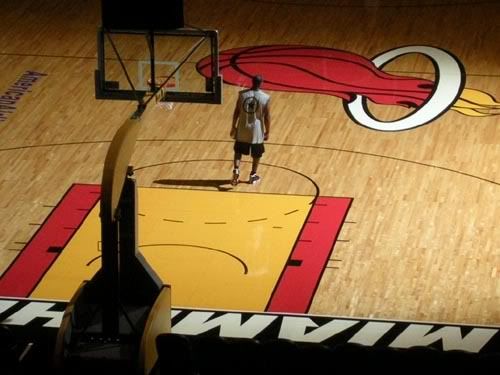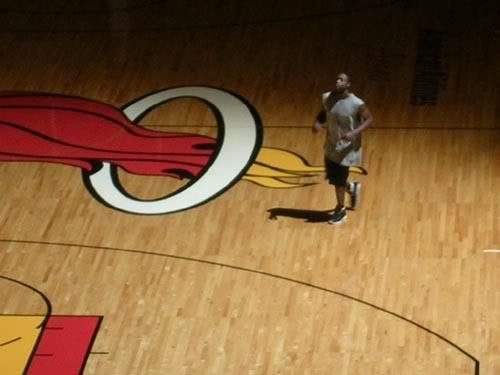 Wade had Jay-z's "Lost One" blasting thru the arena during the whole sceen on the court without the ball, then when Wade was up in the press box on the intercom rapping along to Jay-z and a few other tracks. That was a day i'll never forget, one of the fun days to work at the American Airlines Arena.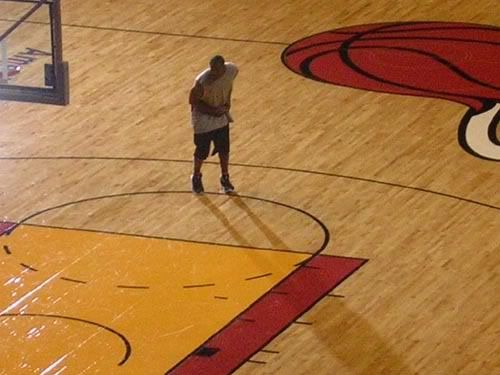 Looking forward to the 09-10 NBA Season and seeing all of Wades new Jordan kicks in Heat colors.