"Cleveland's Got Sole", A sneaker event that is going to represent the midwest to the fullest and also help out kids less fortunate.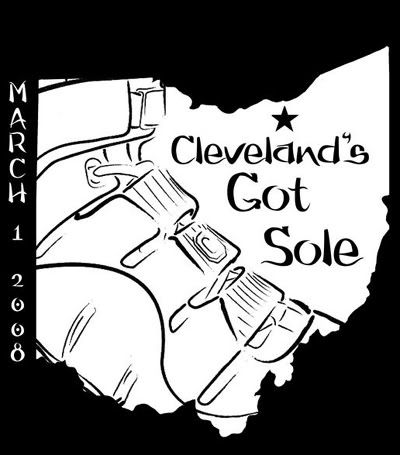 "Cleveland's Got Sole" will be held on March 1, 2008 from 12pm-4pm at the Holiday Inn in Independence, OH. just south of Cleveland.

Table Fee's will be $30. Tables are for display, buy, sell, or trade. General admission will be $5.

They will be raffling off numerous shoes at the event. They will also be giving out a trophy for "Best Collection" and selling T-shirts with the "Clevelands Got Sole" logo on them.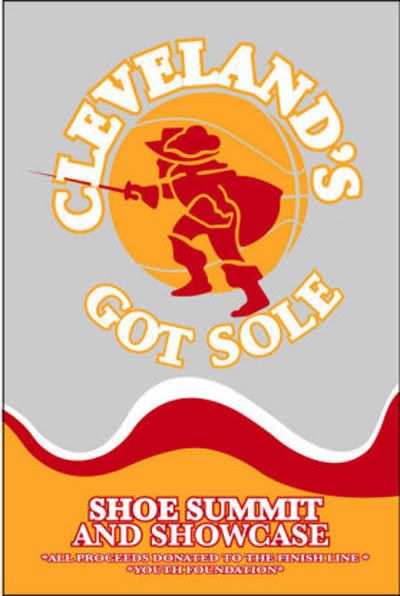 The purpose of having this show is to get people together who love to collect shoes and raise money for kids less fortunate.

That's right, RAISE MONEY! They are donating all the proceeds to the Finishline Youth Foundation. The Finish Line Youth Foundation financially supports opportunities for participation in youth programs that place an importance on youth development and an active lifestyle.

Come out to the show to get a chance at winning all these great kicks.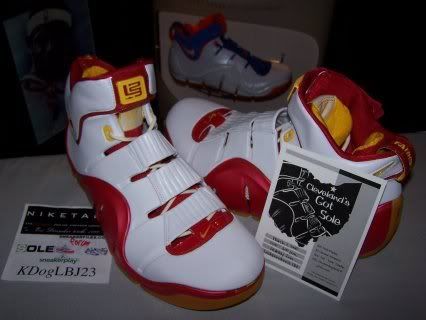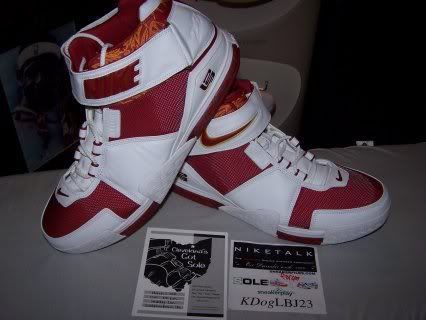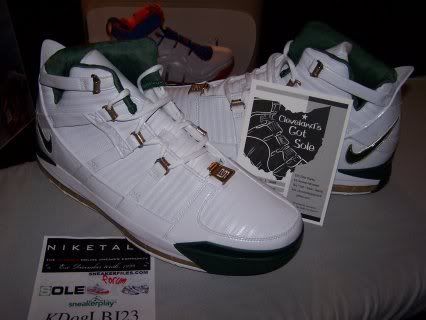 They are raffling off all of these kicks at the show for $5 a ticket. No limit on how many tickets you can buy.

The kicks for the raffle are as follows: Game worn Lebron II's, DS Lebron III SVSM, and DS Lebron IV Fairfax Home and game worn autographed cleats from Braylon Edwards and Josh Cribbs.

If you have any questions you can email the organizers at clevelandsgotsole@yahoo.com.

For more info check out the "Cleveland's Got Sole" Thread on NikeTalk.com:

http://niketalk.yuku.com/topic/10478/t/quot-CLEVELAND-S-GOT-SOLE-quot-SNEAKER-SHOW-A-month-away.html

Add them on myspace at www.myspace.com/ClevelandsGotSole