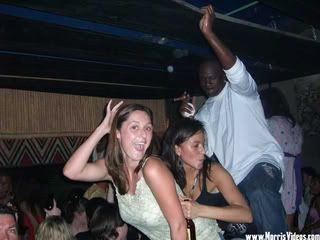 Michael Jordan has filed a lawsuit in Crawford County, Pa., seeking a preliminary or special injunction against a woman who Jordan claims is harassing him in violation of a 2005 agreement. Jordan claims that the woman, Lisa A. Miceli, has violated an agreement the pair allegedly signed after a 2004 lawsuit Miceli filed against Jordan, claiming he was the father of her son, Dante, born June 12, 2004, according to the Meadville Tribune.

She claimed she had an ongoing relationship with Jordan and sought child support. Jordan and Miceli reportedly signed an agreement in 2005 that if tests proved he wasn't the father, Miceli would dismiss her lawsuit and have no contact with him. Jordan, Miceli and her child underwent two different genetic tests from two different laboratories. Tests confirmed that "Jordan is not the biological father of Miceli's child," the suit says.




Jordan claims that Miceli has repeatedly breached the agreement and has sent nearly 400 e-mails and notes to Jordan and his representatives. He claims Miceli also has placed hundreds of telephone calls to his office and to his representatives.

Ms.Micelli has a blog entitled "Michael Jordan's Mistress," which features the tagline, "My blog to keep up with the tabloid drama and gossip surrounding my relationship with Michael Jordan."

A few excerpts:
I love Mike and I cannot wait to see him again, especially now that he is single. He is funny and witty and I hope that he is not being fed some bull(stuff) from other people who do not want me to marry Mike Jordan.

I told him to do a clothing line for women. I wanted to wear some of his male Nike clothing after sex.

Tiger Woods is a class act. He defends his wife and has her travel with him, etc, etc. He proposed to her after a reasonable length of time dating her ... No Mike, has sex with me, goes back to his wife, comes back and has sex with me again ...

To read more of this crazy shit check out MJordanMistress.blogspot.com

Becareful Mike, them bitches already cost you $168 million!

Thank the Chicago Tribue, AOL Sports, and Lisa Micelli for this crazy ass story.