Take a short trip back in time.

The date is December 27th, 2002.

Mike is in the middle of his first season with the Washington Wizards after coming out of retirement for the second time.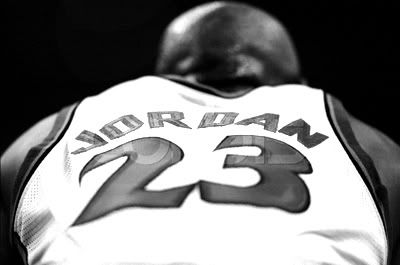 A regular season game ends Mike 866 consecutive game double digit scoring record dating back to 1986 scoring only 6 points in a loss to the Pacers.

How does Mike respond to this?

Two days later he drops 51 points on the Hornets shattering the record for the oldest player to drop 50+ in a single game, making up for that record ending performance by droping 24 in the first quater, hits 34 with the clock running down to end the half, keeps it going after half time and ends the game with 51 points, no dunks, no 3 pointers, just smart basketball.

Thanks for inspiring us all to never give up, to never accept defeat, and to always look to improve ourselves everyday.

Enjoy this video of Mike showing the Hornets and the rest of the world that he is still and will always be the best there ever was, and the best there will ever be.



Thank Youtube member "hoopsencyclopedia" for the video.