*****New venue for DunkXChange tomorrow*****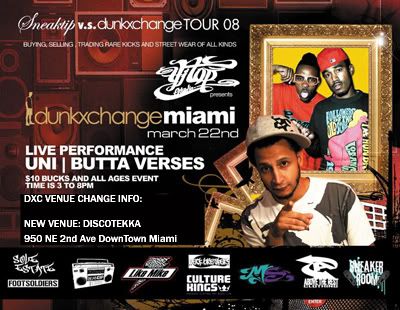 DXC wil NOT be at The White Room.

The new location for DXC is at "Discotekka" only 3 minutes away.

Quick directions from anywhere, take I-95 to 3-95, Exit Biscayne Blvd, make a right at the light,and go down to 9th street.

The address for "Discotekka" is:

950 NE 2nd Ave
Miami, FL 33132

http://www.mapquest.com/maps/950+NE+2nd+Ave+Miami+FL+33132-1711/

Here is a map of the area.




If you are going to the Jay-Z / Mary J "Heart of the City" Concert at the American Airlines Arena, when the event ends at 8pm, you can walk to the arena from DXC.