I came across some dope pictures of Mike's son Jeff Jordan from an event held last year called "Illini Madness", a fund raiser organized by the University of Illinois men's basketball team Coach Weber to help fight cancer.

I don't know all the details, but I guess the University of Illinois Basketball Team had some sort of Charity Game and what looks like a dunk contest.

Check Jeff out looking more Like Kobe or T-mac then like Mike.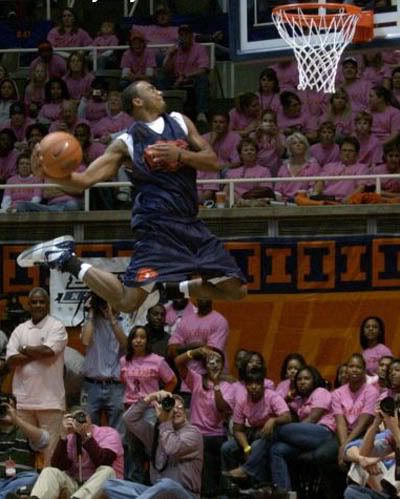 Jeff pulls out the old Jordan Bulls home jersey for the Vinsanity thru the legs dunk.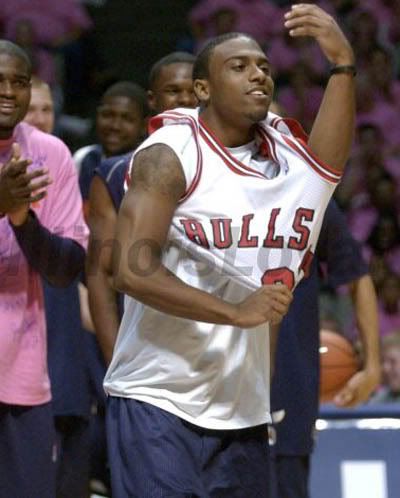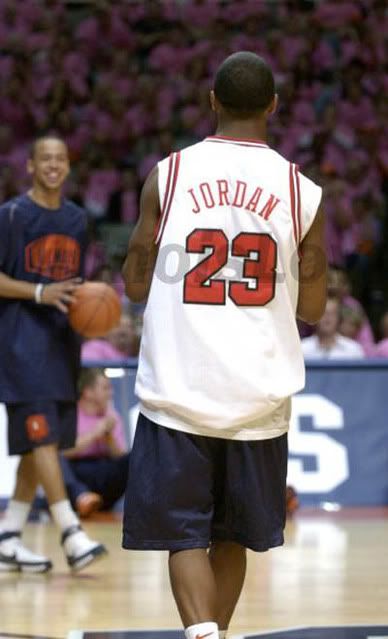 Thank Illinoisloyalty.com for the flicks.