I found this picture the other day and it just got me to thinking...




I know Dwayne Wade is good, really really good!

But he is no Michael Jordan.

This kid didn't grow up in the late 80's and 90's watching Mike make history, watching all the classic moments happen live in his living room, glued to the TV watching Jordan save the day time and time and time and time again.

It must be hard for some of the younger kids to understand how good Mike REALLY was.

I'm sure they have seen all the highlights and heard the stories, pro ably have a nice little collection of retro Jordans with a matching Brand Jordan shirt for each pair.

But unless you grew up paying attention to basketball in the 90's you will never grasp the full scope of how good Mike really was and much of an impact on the world he had.

That kid holding the sign might not wanna be Like Mike, but I bet Dwayne does...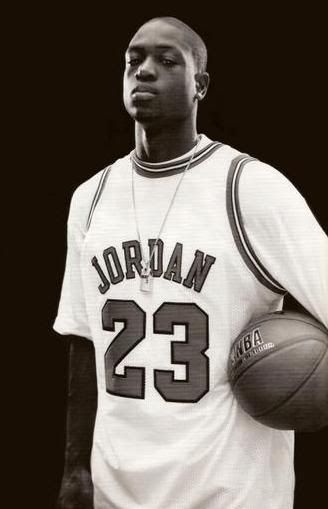 Mike made it easy for you to love him.

He never let you down.

He ALWAYS lived up to the hype.

He was BETTER then the hype.

The title run that Mike and the Bulls went on during the 90's was like something out of a fucking movie.

It was better then a movie.

Hollywood could have never came up with a story like that.

Before NBA Commissioner David Stern handed Mike one of his 5 NBA MVP awards he said this...

"You are the simply the standard by which basketball excellence is measured"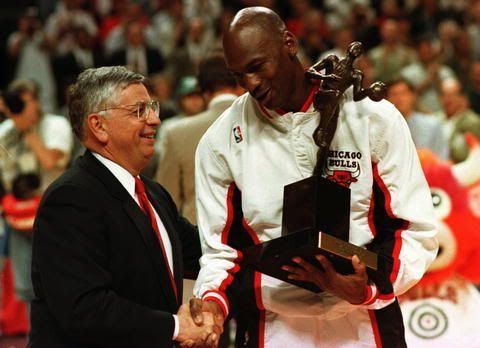 Powerful words coming from the commissioner of the league.

Dwayne has a long career ahead of him, if he can stay healthy I can see Wade becoming the new generations "Michael Jordan".

I was lucky enough to be at the American Airlines Arena for the filming of Dwayne Wade's last commercial for Converse a few months ago.

I was hoping to see Spike but it he didn't film this one.




Here is that commercial for everyone that has not seen it yet.



Here's a few pictures I took during the 2 day shoot at the American Airlines Arena.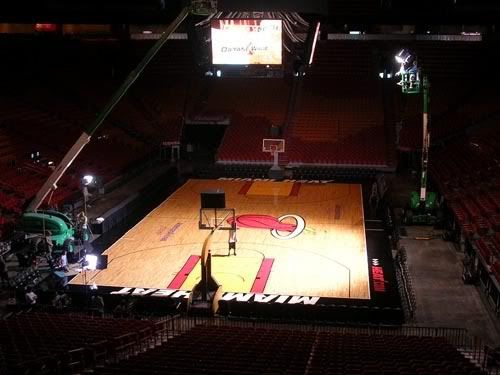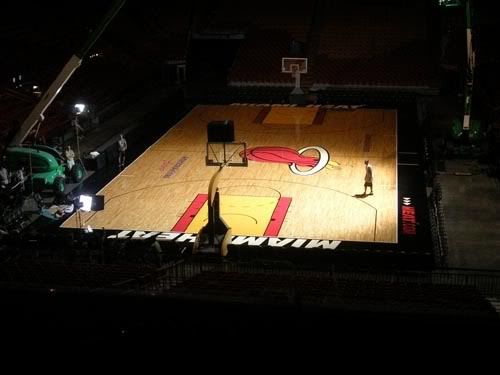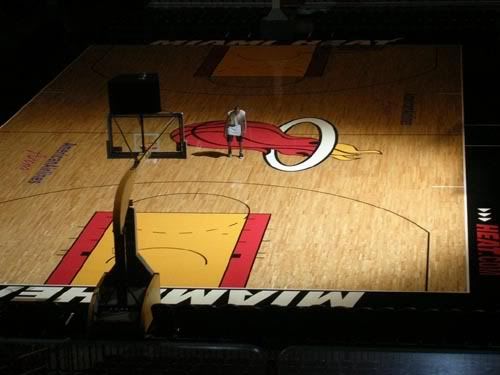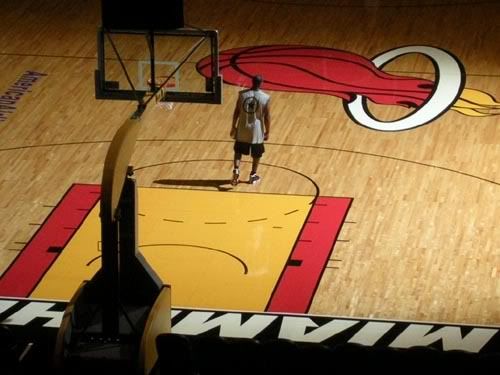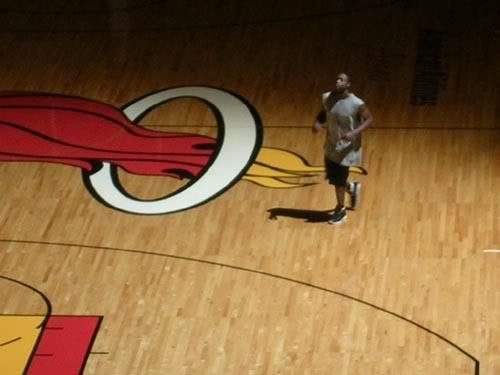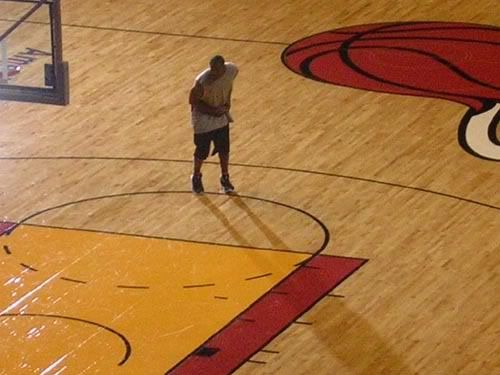 Wade had Jay-z's "Lost One" blasting thru the arena during the whole sceen on the court without the ball, then when Wade was up in the press box on the intercom rapping along to Jay-z and a few other tracks.



Stay healthy this year Dwayne.

Miami needs you.

The Marlins Suck.

Dolphins are dead at 0-10.

Their even gonna tear down the Orange Bowl.

Miami needs a hero.

Good Luck Dwayne.